Serving the South Georgia Community For Over Two Decades

Come By & Get To Know Us
---
Redirect Valdosta has been helping the people of our community meet the challenges of life in a warm and friendly environment since 2001!
We are the largest provider of DUI Classes in the area and we have helped thousands of satisfied individuals meet the legal requirements of the Courts, Probation, DMV & Insurance Companies. We are a Licensed DUI Services Provider and each of our counselors and Instructors are fully credentialed and licensed by the State of Georgia.
The slideshow on the right are a few pictures of our local office and training facility.
Redirect Counseling & Driver Improvement Services
430 Connell Road Valdosta, GA 31602
Choose Us For Your Driver Education & Counseling Needs, We're Here To Help

---
OFFICE HOURS
Monday - Friday 9am-5pmWe are closed on Saturday and Sunday (except for classes)
Under rare circumstances, we may accomodate a consultation after hours for an additional fee.

---
CONVENIENT LOCATION
We're located a few blocks from Jac's Bowling Alley on Connell Road.
Please use the Google Map direction finder above for driving instructions or call us.
Contact The Redirect Staff
---
We would love to answer any questions you have about our programs and services. Complete the short form to the right and one of our representatives will respond by the following business day. Thank you for your interest.
Meet Our Dedicated Team of Friendly Professional Counselors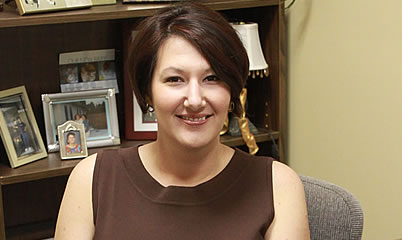 Laci Rankhorn
Owner / Director
---
She has been working in the field of substance abuse counseling and domestic violence intervention since Redirect's opening in 2001, and took over the company following her mother's passing in 2011.
"A smooth sea never made a skillful sailor."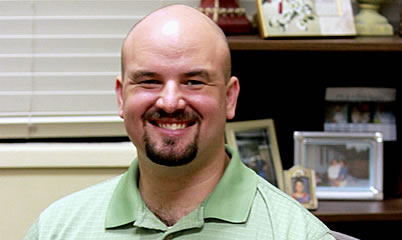 James Rankhorn
Office Manager / FVIP
---
Facilitator/ICADC/CADC-I State certified Clinical Evaluator #2380, Substance abuse treatment provider, and Family Violence Intervention Program Facilitator. He has been working for Redirect since 2007 and has been a Certified FVIP Facilitator since 2008.
"Those who think they can, and those who think they can't are both right."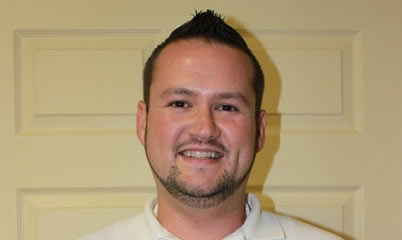 Kyle McDonald
Counselor
---
He has been working in the counseling field for the past 10 years. He has extensive training in the areas of Substance Abuse, Domestic Violence Intervention & Anger Management Counseling. He specializes and most enjoys Group Facilitation, 1 on 1 sessions with adults/juveniles, and Family Sessions. He is also a certified Defensive Driving instructor.
"You don't have to see the whole staircase to be able to take the first step."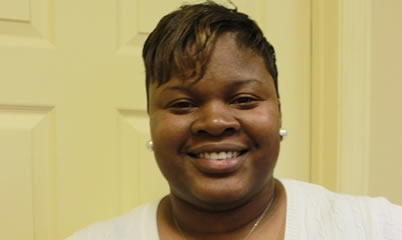 Kiesha Hillard
Counselor
---
Keisha has been working in the Substance abuse field for about 5 years. She is a graduate of Brewton-Parker College and is currently work on her MSW degree at Valdosta State University. She is an Internationally Certified Alcohol and Drug Counselor and a Certified Alcohol and Drug Counselor-II. She loves helping others and believes in the power of change.
"One person can make a difference and everyone should try": ~ JFK
---
In Loving Memory of Mrs. Debra Mashburn, Founder of Redirect Valdosta


The Debra Mashburn Memorial Scholarship Fund
The Debra Mashburn Memorial Scholarship Fund
Persons or businesses that wish to donate can call Laci at 229-293-0444 for more information.
The purpose of this year's program is to provide recognition and financial assistance to entrepreneurial women who wish to further their education by attending a College/University in the United States and pursue starting their own business.
This year we have pledged (3) $500 scholarships. Scholarships may be as high as $1000, funds permitting.
Cash donations are being accepted at any Regions Bank.
Debra Lynn Mashburn of Hahira passed away Friday, August 19, 2011 due to injuries sustained in an automobile accident. She was born November 30, 1959 in Adel to Ralph Powers & Emogene (Rentz) Hamilton.

Mrs. Mashburn was the owner and director of Redirect Counseling Services. Mrs. Mashburn was a member of the Valdosta Elks Lodge, Valdosta-Lowndes County Chamber of Commerce, and Lowndes County Family Violence Task Force. She was a certified substance abuse counselor and a certified clinical supervisor.
Use This Convenient Form To Schedule An Appointment Today.